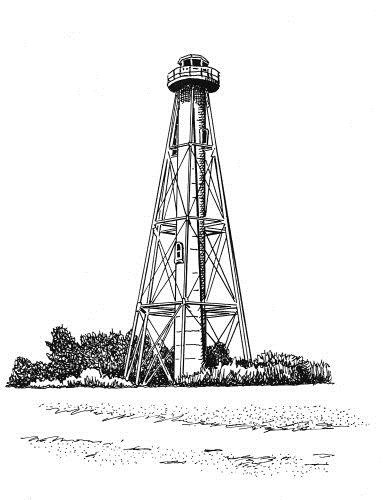 Florida's maritime heritage is central to understanding Florida's culture and way of life. Lighthouses played a critical role in Florida's history, making it possible to explore, settle, and develop Florida by using its 1,350 miles of coastline. Of the approximate 62 lighthouses that were constructed in the Sunshine State between 1824 and 1954, only 30 survive to this day. Those that remain are too important to lose to unnecessary neglect.
The Florida Lighthouse Association's (FLA) mission is to safeguard Florida's remaining lighthouses for future generations by supporting community-based restoration, preservation, and education efforts. One of the ways the FLA achieves this important mission is by providing direct financial support to non-profit organizations, municipalities, and county/state government entities that are actively engaged in the restoration, preservation, and operation of historic lighthouses across the state. This important financial support is provided through the Gene Oakes Lighthouse Preservation and Hib Casselberry Lighthouse Education Grant programs. Both grant programs are funded in their entirety through the sale of the FLA's Visit Our Lights specialty license plate which is available to all Florida motor vehicle owners.
The Florida Lighthouse Association has approved more than $1,000,000 in combined lighthouse preservation, restoration, and educational program grant funding to qualifying organizations across the state since the Visit Our Lights specialty license plate was first introduced in 2008. Florida Lighthouses that have directly benefitted from this important fund-raising program include:
Alligator Reef Lighthouse
Amelia Island Lighthouse
Anclote Key Lighthouse
Cape Canaveral Lighthouse
Cape Florida Lighthouse
Cape St. George Lighthouse
Cape San Blas Lighthouse
Cedar Key Lighthouse
Crooked River Lighthouse
Egmont Key Lighthouse
Fowey Rock Lighthouse
Gasparilla Island Lighthouse
Hillsborough Inlet Lighthouse
Jupiter Inlet Lighthouse
Mayport Lighthouse
Pensacola Lighthouse
Ponce De Leon Inlet Lighthouse
Port Boca Grande Lighthouse
Sanibel Island Lighthouse
St. Augustine Lighthouse
St. Johns River Lighthouse
St. Marks Lighthouse
Our Mission
The Florida Lighthouse Association's mission is to safeguard Florida's remaining historic lighthouses for future generations by supporting community-based restoration, preservation, and education efforts.
Florida Lighthouse Association Objectives
---
To establish and maintain a volunteer-driven non-profit organization with a membership comprised of lighthouse preservation organizations, advocates, and enthusiasts from across the state that works collectively to protect and support Florida's 30 surviving historic lighthouses.
To increase visitation to Florida's publicly-accessible historic lighthouses through direct promotional efforts.
To provide direct financial support for the ongoing restoration and preservation of Florida's 30 surviving historic lighthouses and light station structures through the FLA's grants-in-aid program.
To develop public appreciation and awareness of the unique role that lighthouses have played in Florida's maritime and social history through the development and support of statewide educational programs.
To facilitate a collaborative system of mutual support between Florida's lighthouse preservation organizations.
To engage in all lawful purposes that will benefit the preservation of Florida's lighthouses as permitted under the laws of the State of Florida for nonprofit organizations.
Meet the President
Jon Hill has served as the CEO/Executive Director of the Pensacola Lighthouse and Maritime Museum in Pensacola, Florida since 2009. He has a Bachelor of Arts degree in Anthropology/History & Maritime Studies from the University of West Florida. He has also studied Museology & Organizational Management at Northwestern University. During his tenure, the Pensacola Lighthouse has seen phenominal growth and undergone major, historic restoration.
Regarding the Lighthouse Renovation project, Jon says, "This was the most complicated project I've had the pleasure to manage. There were a lot of moving parts and multiple contractors from out of state that were brought together to make this restoration possible. To keep things interesting we had multiple buildings getting new custom roofs in the midst of hurricane season.
In 2017, when the Lighthouse desperately need an administration building, Jon and his team worked to get that done. "We needed an administration building for the museum." Says Jon, "This project started with a photo of a building that was once on the property, and the proverbial back of the napkin drawing of a suitable floor plan. After a year of budgeting and planning and securing the funds, we broke ground on a replica of the Fort McCree Buoy Tender's Cottage. For the immediate future it will house the offices, but it was built to easily be converted to either an income generating bed-n-breakfast or additional exhibit space."
Jon is no stranger to the restoration needs of Florida's Lighthouses. And his experiences in Pensacola make him well suited to lead the Florida Lighthouse Association into the future.
From the President
Come explore Florida's lighthouses! Florida didn't gain statehood until 1845 but there were already 13 lighthouses and 2 lightships protecting our coast and keys. Regrettably, only two of those lighthouses are still standing (Amelia Island and St. Marks). Today, there are 30 lighthouse towers dotted along our 1,350 miles of coastline and 113 miles of keys. These lighthouses need your support and all need continuing restoration work so they will be preserved for future generations.
Florida Lighthouse Association (FLA) is a not-for-profit membership organization. Our members play a critical role in our mission of preserving, restoring, protecting and defending Florida's remaining lighthouse towers. By joining FLA, you support our mission and will enjoy our three membership meetings that end with a lighthouse visit. Speakers include local historians and sometimes, keeper's descendants.
Run by a volunteer Board of Directors, FLA supports lighthouse organizations through knowledge sharing and two types of grants. Financial support for FLA's mission comes from membership dues, charitable gifts and "Visit our Lights" license plate sales.
You can protect Florida's lighthouses! Here's how…
Become a member and support FLA's mission.
Make a charitable gift to FLA – gifts from individuals play a major role in helping us operate as an organization and finances our educational and support grants.
Florida residents buy our specialty license plate for your car. We receive $25 for each new "Visit Our Lights" plate and renewals. FLA commits 90% of these proceeds to grants for Florida lighthouse groups'
historic restoration and preservation efforts.
Volunteer to serve on a committee.
Visit a Florida lighthouse.
Thank you for visiting our site and for your interest in lighthouses. Your opinion matters – please send me your comments: President@FloridaLighthouses.org.
Please help keep our lights bright!
Jon Hill
President
Officers & Committee Chairs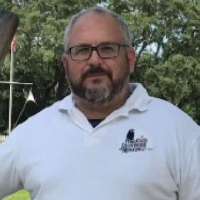 John Hill
President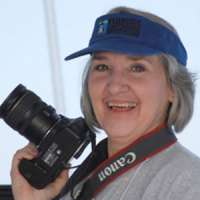 Beverly Oakes
Executive Vice President
Sharon Belcher
Secretary
Barbara Bennet
Treasurer
Committee Chairs
Betty Lowe Phelps
Membership Recruitment and Retention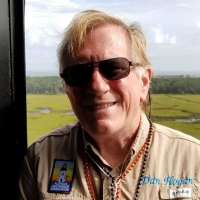 Dan Hogan
Governance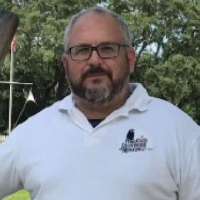 John Hill
Government Affairs (Ad-Hoc)
Dora Lee Rosendorf
Meeting Planning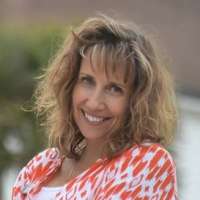 Sharon McKenzie
Marketing/PR
Josh Liller
Marketing/PR

Ken Smith
Revenue Development
FLA Financial Reports
As a not-for-profit organization, we are required and please to share our IRS 990 Financial Reports. You may access them on our GuideStar account [https://www2.guidestar.org/]
Not Familiar with GuideStar?
Here are a few tips to help you navigate through the GuideStar process.
If you do NOT have a GuideStar account:
Create an account - it is FREE and this is a reputable site with lots of information on nonprofits.
Click on Register in the top left of the page.
Create an account – When you have accepted the terms the page will tell you that they have sent you a confirmation email.
Go to your email and find the email from customerservice@guidestar.org
Click the link in that e-mail to activate your account:
Welcome and thank you for registering at GuideStar.org. Click here to confirm your e-mail address and begin accessing the nonprofit data you need.
At this point, you will be taken to GuideStar's log in page.
In the future, can go directly to http://www2.guidestar.org/ and log in.
After you log in, here's how to access the FLA financial reports:
Go to http://www2.guidestar.org/ and log in
Once you are logged in on GuideStar's home page complete the search boxes
Choose "Nonprofit Search"
Type in "Florida Lighthouse Association Inc"
Click on Start Your Search
Click on the red link FLORIDA LIGHTHOUSE ASSOCIATION INC
Click on the grey tab "Forms 990 & Docs"
Under Forms 990 Received from the IRS - Click on the year you want to review
District One
Ron Ecker - Commissioner
Amelia Island - Chris Belcher
St. Augustine - Jay Smith
Cape Canaveral - Chris Ecker
Hillsboro Inlet - Ken Herman
Mayport/St. Johns - Eric Martin
Ponce De Leon Inlet - Mike Bennett
Jupiter Inlet - Jamie Stuve
District Two
Eric Martin - Commissioner
Florida Keys Reef Lights Foundation - Jack Burrie
Dry Tortugas - Glen Simpson
Alligator Reef Lighthouse - Rob Dixon
District Three
Richard Sanchez - Commissioner
Cedar Key - John Hooker
Anclote Island - Dan Hogan
Egmont Key - Richard Sanchez
Gasparilla Island - Sharon McKenzie
Port Boca Grande - Sharon McKenzie
Sanibel Island - Celina Kersh Monte-Sano
District Four
Wanda Mayo - Commissioner
St. Marks - Craig Kittendorf
Cape San Blas - Charlotte Pierce
Pensacola - Jon Hill
Crooked River - Steve Allen
Cape St. George - Amy Hodson
Get Our Newsletter
Stay in the know about upcoming tours and more.